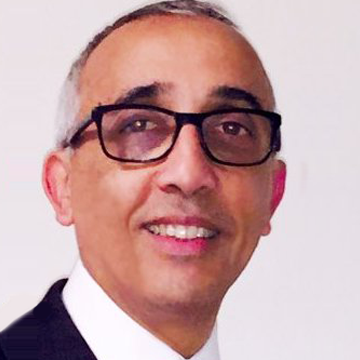 JOAO QUINTINO
Digital Marketing Consultant
Be who you are and say what you feel, because those who mind don't matter, and those who matter don't mind.
Assist. Director of Digital Marketing & Communication: Tufts University | Fletcher School
Visiting Lecturer: Tufts University | ExCollege
Senior Lecturer: Cambridge College | School of Management
Extensive knowledge and expertise in digital marketing, including email marketing (MailChimp, Constant Contact and others), marketing automation, inbound marketing (HubSpot Inbound Certified), Slate (CRM) and analytics (Google Analytics Certified). Over ten years experience on major Content Management System (CMS), e.g., Sitecore, WordPress, Drupal and others.
Strategic planning and strategic leadership.
Marketing automation and Inbound Marketing Methodology.
Content Management System (CMS), e.g., Sitecore, WordPress, Drupal and others.
Social Media Marketing.
Result oriented: Ability to achieve target within given time.
phone : +1 508-631-9574
email : joaoquintino@mediadot.com
website : http://www.joaoquintino.com
: https://twitter.com/JoaoQ
: https://www.linkedin.com/in/joaoquintino
address : 145 Commercial Street, Apt 337, Boston MA - USA
DIGITAL MARKETING
Strong proficiency developing, managing and executing Digital Marketing Strategies across all digital channels.
WEB MANAGEMENT
Over 10 years experience on Content Management System (CMS), writing/editing content and site management.
E-COMMERCE MANAGEMENT
Managing eCommerce transactions in all phases of the buyers funnel and recommend improvements to enhance customer experience.
100
E-mail Marketing
Utilizing a variety of e-mail automation platforms
100
Social Media Marketing
Facebook, Twitter, LinkedIn and others
100
SEO & SEM
SEO and Search Engine Marketing (e.g., AdWords)
100
Web Analytics
Utilizing Google Analytics and other analytic tools
100
HTLM, CSS, Javascript
Extensive knowledge
99
Mobile Marketing
SMS, MMS and Apps
Interpersonal Communication 100%
I am available for Consultant
Present

Assist. Director of Digital Marketing & Communication

Managing all Fletcher School digital media channel; including website, microsites, newsletters, SEO and SEM

2016 - PRESENT

Adjunct Faculty (part-time)

Teaching "Social Media Marketing" and "Digital Marketing" classes to graduate students enrolled in MBA and Master degree programs.

2015 - Present

Senior International Marketing Manager

Interfaced with over 20 international partners with full accountability of all marketing initiatives. Established distribution channels in new markets. Developed and implemented digital marketing plans utilizing Marketing Automation, Inbound marketing methodologies.

2012 - 2015

CMO/ Digital Marketing Consultant

Developed and executed client digital marketing campaigns including web design, SEO & SEM, marketing automation, email marketing and social media community management. Successfully managed over 50 web development applications, working closely with software programmers/developers and…

2002 - 2012

CEO / CMO

Provided general oversight of all ACEUROPA activities, managed the day-to-day operations, which assured a smoothly functioning and efficient organization. Founded and grew organization to be the largest dental implant distributor company in Portugal and Spain…

1993 - 2012

education

University of Lisboa – ISEG, Lisbon, PORTUGAL

Thesis: "Interaction in Online Brand Community and Purchase Intentions" a Facebook study.

University of Lisboa – ISEG, Lisbon, PORTUGAL

Massasoit Community College, Canton, MA, USA

Concentration in Digital Marketing
Objective

Defining an over-arching breakthrough vision. Stable, concise and linked to company mission

Goals

Stepping stones to achieving the higher level objective: Specific, Measurable, Achievable, Compatible

Strategies

The choices we make to achieve our objective. Where we choose to focus and should be flexible

Measures

KPI's used as checkpoints to determine if our strategies are working